Jewels Crystal Healing with author Dawn Silver DN
April 14, 2018 @ 2:00 pm

-

5:00 pm

CDT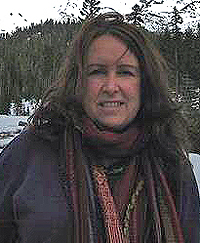 We are one with the unified energy of the cosmos…. connected to the universal crystalline umbilical cord of coded light. How did we get here?
In this class we shall explore the cosmic origins of crystals as seen thru the eyes of spiritual science and learn effective ways to utilize gemstone energies for your well being and their natural vibrational medicine healing. You will learn which stones are best suited for you ancestral patterns.
This class combines the best of all levels of the
Jewels of the Lotus Crystal Healing Series!
We will cover various techniques in
cluding: sympathetic resonance, the spectrograph (bio-illuminations of gems via color emanations), elemental signatures and cultural aspects, including Vedas and Anthroposophy. The class also incorporates unique scientific and healing techniques.
Dawn Silver is a Chicago Astrologer, Naprapath and author of the Jewels of the Lotus Crystal Healing Oracle, Visionary Arts Award recipient. She has been a featured speaker at Crystal, Nutritional and Astrology Conferences, Sea Angels Psychic cruises, Global Pyramid and Lightworkers Conferences and numerous holistic health expos and has appeared for tv, cable, radio and magazines.